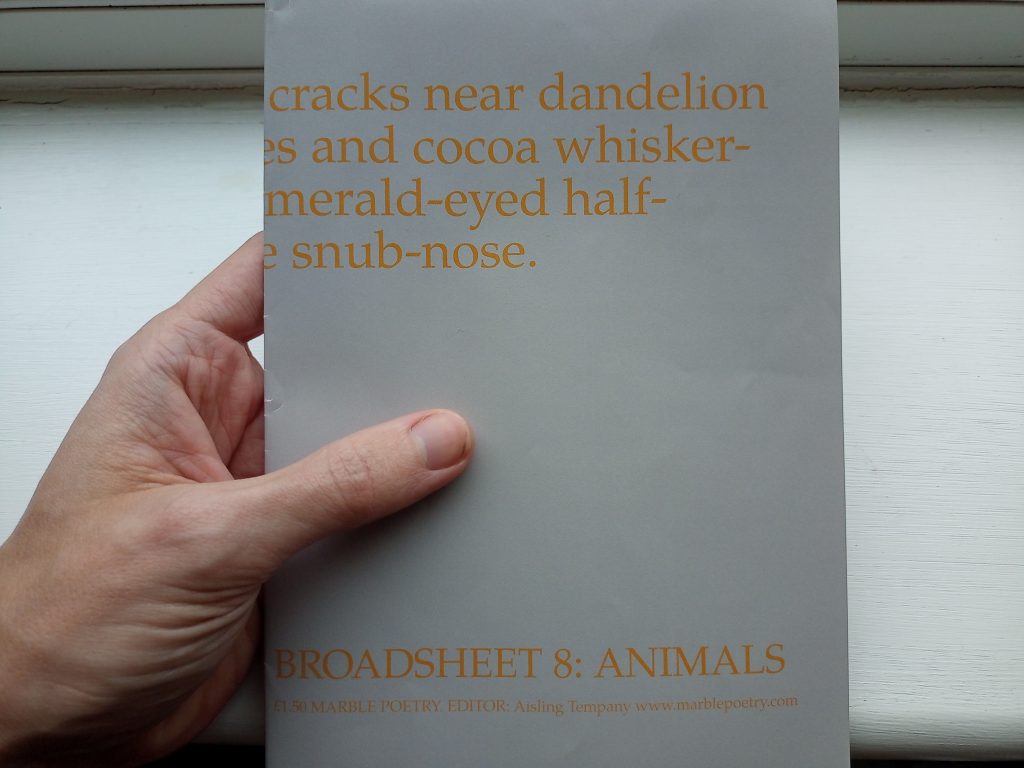 Marble Poetry, edited by Aisling Tempany, produces both a journal and a broadsheet, as well as a number of pamphlets, all with a distinctive visual style – very impressive for a one-person operation. The theme of broadsheet #8 is animals, and features six poems, including Mandy Beattie's charming 'Catticus', about an "emerald-eyed half-kitten and his tangerine snub-nose", and a very short and very simply poem called 'Dog', which is by me.
'Dog' is the third of five animal-themed poems in a mini-sequence that I've managed to find a home for over the past year or so. Previously, 'Frog' was published in Gramarye 19, and 'Woodlouse' (lately retitled 'Bug') in The Rialto 80. 'Cat' is imminent as well, while 'Fox' has yet to find his place. Fingers crossed for him in 2022.
Meanwhile, here's 'Dog':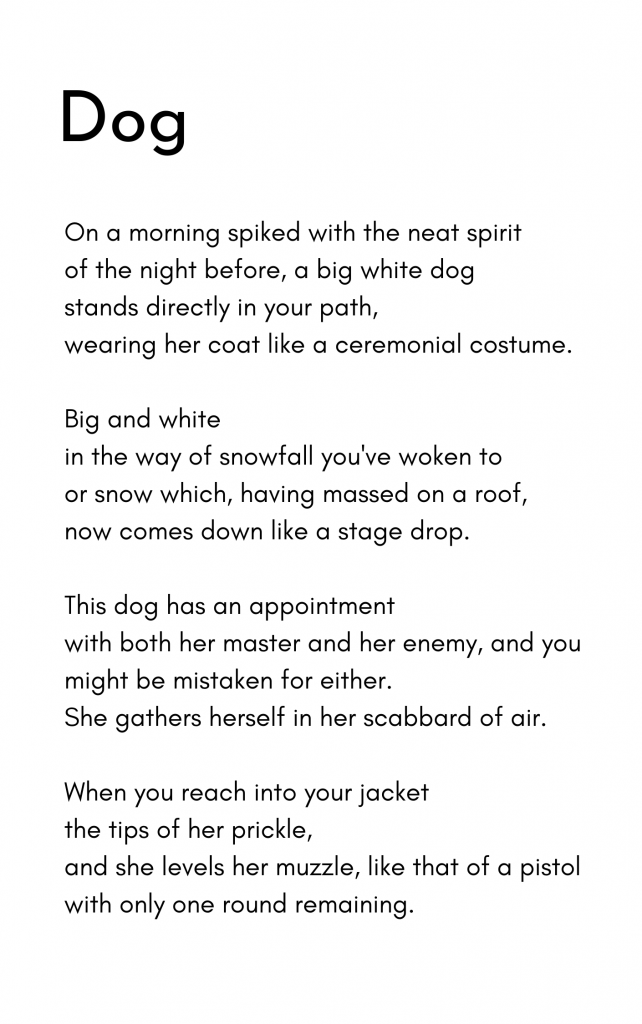 The broadsheet is currently only available as part of a subscription from here. Other poets featured are Gaynor Kane, Ben Banyard, Rachel Bruce and Alice Stainer, with poems covering horses, spiders, cattle, cranes and … a second dog.